February 14, 2012
Our First Mobile App for Learning Python - Soon Ready
Our company's (ByTheMark, that is) first mobile application is getting closer to publishing. It is a quiz game for learning and testing Python programming knowledge. Name of the app is Quiz & Learn Python.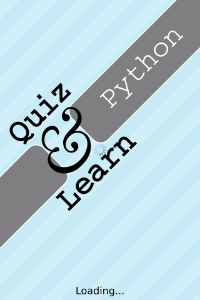 The game asks questions ranging from simple concepts to more advanced tricks in Python programming.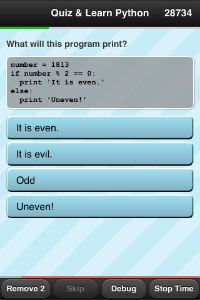 The player has four lifelines at her disposal: remove two incorrect answers, skip the question, stop time and debug the program. The last one is what I think makes this game different from a typical quiz with questions about programming. Below is an image from the debugger.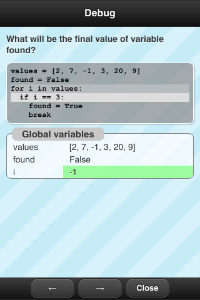 The game will be soon available for iPhone, other platforms possible later. You can test Quiz & Learn Python online. On the linked page, you can also register for our newsletter to be notified when the game is ready!